With only a few days left on the holiday break (and if you decide to take a pause from catching up on your reading) we thought we'd give you a list of the movies you don't want to miss before school and/or work rear their ugly heads!
WARHORSE
packs an emotional punch. We laughed, cried (tears of joy and sorrow), sighed, held our breath, cringed, had to close our eyes, cheered - you name it. Bring plenty of tissue and be prepared to be emotionally drained by the end. FYI: we think it's way too intense for younger children. We could barely handle it!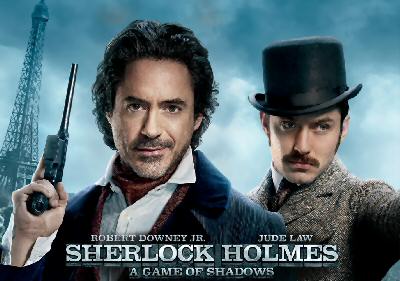 SHERLOCK HOLMES, GAME OF SHADOWS
took everything we loved about the first movie and added more! More action, more drama, more humor, more Holmes/Watson interaction, more great characters (Sherlock has a brother - the magnificent
Stephen Fry
), and an awesome ending!
BEST ACTION
MISSION IMPOSSIBLE: GHOST PROTOCOL
wasn't even on our "must see" list so we were surprised at how much we enjoyed it. Thrills, super stunts, humor, excitement, drama. Action junkies can't go wrong!
Not for the faint of heart, but if you love suspense thrillers (and the book) GIRL WITH THE DRAGON TATTOO is a terrific edge-of-your-seat ride. Just don't expect Daniel Craig to be James Bond-esque. It's Lisbeth (Rooney Mara) that wears the kick-butt pants in this duo.
HUGO was not quite what we were expecting but definitely interesting, unique and has a great message. But be prepared, Jude Law is barely in it at all, despite what you might think from the marketing campaign.
What movies have you enjoyed over the holiday season?