I am a huge fan of this series and Kagawa's writing. But I have to say I'm not loving this cover. I adore the blue and the font and scroll work. It ties into the other covers and I'm a fan.
It's the guy.
I just don't find him that attractive. He's too pretty for my tastes. It's supposed to be Ash. And I adore Ash but this model is too much of a pretty boy for me. I like my guys rugged, not pretty.
Have I said "pretty" enough? G
uess not since I just said it again in case I didn't make my 'pretty' point. Just my personal 'pretty'...I mean petty preference.
He's not pretty
Okay, I'm 'pretty' much done. What's wrong with me? I'm 'pretty' obsessed with 'pretty.' I've got myself in a 'pretty' pickle now.
But as I mentioned, I love this series and I will be reading THE IRON KNIGHT
(Oct '11) as soon as I can get my hands on it!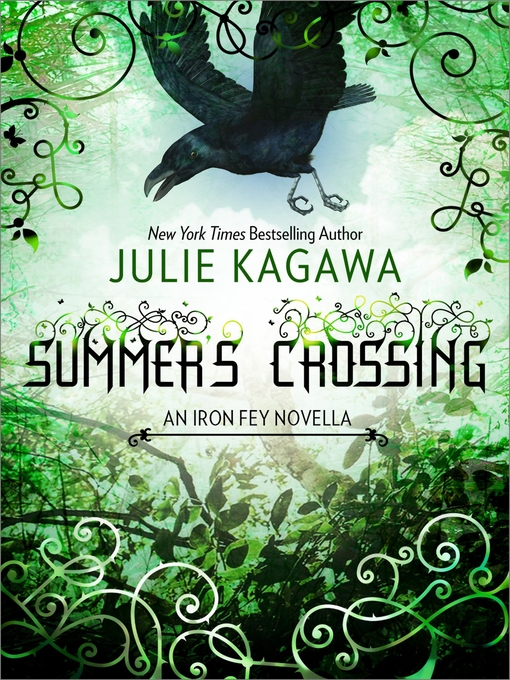 And FYI - You can get the e-book novella SUMMER CROSSING free from Harlequin Teen. It's from Puck's point of view.
A Midsummer's Nightmare?Robin Goodfellow. Puck. Summer Court prankster, King Oberon's right hand, bane of many a faery queen's existence—and secret friend to Prince Ash of the Winter Court. Until one girl's death came between them, and another girl stole both their hearts.
Now Ash has granted one favor too many and someone's come to collect, forcing the prince to a place he cannot go without Puck's help—into the heart of the Summer Court. And Puck faces the ultimate choice—betray Ash and possibly win the girl they both love, or help his former friend turned bitter enemy pull off a deception that no true faery prankster could possibly resist.