So we finally have our Jace in the flesh and there's been quite the firestorm! Everyone's got an opinion!
Most of you know I was an Alex Pettyfer mega fan for this role. But that didn't happen. So what should I do? Big sigh and then...
I happen to have seen Jamie Campbell Bower a lot lately because of the new STARZ series CAMELOT, where he plays King Arthur.
Cute
Better
Looking good with his hottie brother, Kay
I love the show but I've got to say, he's my least favorite. His acting is great - the whole cast is amazing - but as yet he hasn't pulled off the strong king presence. Actually, he comes across wimpy. But in his defense his character is supposed to be young and somewhat naive and growing into his new role as king. But compared to the other hotties on the show, he's physically small and thin and the least, well...hot. See for yourself.
OTHER HOTTIES
Gawain the GA-WA-Gorgeous!
Leontes looks like this plus he's an amazing knight, devoted husband, kind, loyal, brave, and true!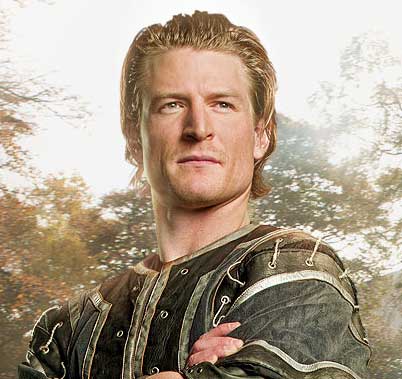 Leontes Looking Very King-ish. Guinevere cheated on him with Arthur ...what?
Kay, Arthur's Handsome Brother
The Sexiest Merlin Ever!
But perhaps he'll have a transformation and come into his strong kingly role as part of his character development. And for Jace he needs to beef up a la Taylor Lautner.
So Where Am I?
A firm skeptic. I'm good with his acting skills. He's cute. Let's see how the chemistry is on-screen with him and Clary. And, Jamie, please...
So are you a Hater, Lover or Skeptic?