We have Katniss - Jennifer Lawrence (Winter's Bone)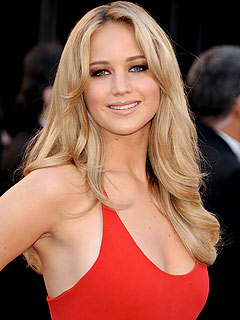 And now she has her men!
PEETA: Josh Hutcherson (The Kids are Alright)
GALE: Liam Hemsworth (The Last Song)
We think Katniss is a slam dunk with Lawrence, Hutcherson is a maybe as Peeta - we're willing to give him a chance. Hemsworth was good in The Last Song and he's got the Gale look so we're feeling positive about that choice.
What do you think? Did you have other actors in mind for any part?
We were talking and we all love Alex Pettyfer so actually, even if he played Katniss and we'd go see it! Okay, Jake and Gregory aren't 'in love' with him like Alyssa but he is just always so cool!
Alyssa (she's responsible for the Pettyfer photos above) is especially gaga over AP since she met him at the I AM NUMBER FOUR movie preview and he said she looked lovely! Of course she was hoping for "I'm madly in love with you, please marry me!" but she'll take what she can get.
Also, at the time he was sitting next to his girlfriend the 'shes even prettier in real life if that's possible" Dianna Agron, who was also gracious. And yes, Alex is just as gorgeous and charming in real life too! And shy...who knew?