THE GIRL WHO WAS ON FIRE
Your Favorite Authors on Suzanne Collins' HUNGER GAMES Trilogy
pub: April 2011
Praised by writers from Stephen King to Stephenie Meyer, Suzanne Collins' New York Times bestselling Hunger Games trilogy is dark, captivating, and deeply thought-provoking. Part straight-up survivalist adventure, part rich allegory, and part political thriller, the series has become a new YA favorite.

The Girl Who Was On Fire offers even more to think about for teen readers already engrossed by the Hunger Games. From the trilogy's darker themes of violence and social control to reality television, fashion, and weaponry, the collection's exploration of the Hunger Games by other YA writers reveals exactly how rich, and how perilous, protagonist Katniss' world really is.
Remember when you finished THE HUNGER GAMES
and you desperately wanted to talk to someone about it. And that desperation only got worse after you read CATCHING FIRE
, and by the time you finished MOCKINGJAY
you were practically frothing at the mouth - stopping random strangers on the street and forcing them to listen to your HUNGER GAMES
trilogy babble!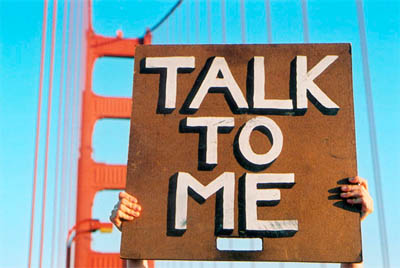 As book bloggers we had an outlet for discussion with each other. But wouldn't it have been grand to talk to some of your favorite YA authors about it?
YEEESSS!
THE GIRL WHO WAS ON FIRE
is like having a book club discussion of this fantastic trilogy with authors like Carrie Ryan, Sarah Rees Brennan, Bree Despain and Jennifer Lynn Barnes, to name just a few.
They give their opinions on the politics, the people, and the world that Collins created. There's lots of comparisons to society's current obsession with Reality TV. Elizabeth M. Rees in Smoke and Mirrors discusses how so much in the books is not what it seems. Mary Borsellino talks about how love is used as a weapon. Ned Vizzini gives insight into real media training. Cara Lockwood explores the science. Teri Clark focuses on how fashion played such a huge part in the story.
I could go on and on.
Okay so the authors don't talk back but it's almost like having them in your living room. I loved their insights into so many aspects of THE HUNGER GAMES
. It will give you even more to think about and discuss with your HUNGER GAMES
buddies. Jake, Gregory and I all read THE GIRL WHO WAS ON FIRE
and we agree, it's an utter treat! (But no guarantee that you won't still be stopping those strangers.)
For your chance to win a copy, just fill out the form below.
Fill out the form below

Open to US and Canada

Must be 13 or older

Enter by May 6