Beastly
Starring: Alex Pettyfer, Vanessa Hudgens
Rated: PG-13
Release Date: March 4
Kyle Kingson (Alex Pettyfer) has it all -- looks, intelligence, wealth and opportunity -- and a wicked cruel streak. Prone to mocking and humiliating "aggressively unattractive" classmates, he zeroes in on Goth classmate Kendra, inviting her to the school's extravagant environmental bash. Kendra accepts, and, true to form, Kyle blows her off in a particularly savage fashion. She retaliates by casting a spell that physically transforms him into everything he despises. Enraged by his horrible and unrecognizable appearance he confronts Kendra and learns that the only solution to the curse is to find someone that will love him as he is -- a task he considers impossible.
We put together a skit and took a stab at a video review - Czech it out!
As a guy I'm genetically prone to avoid romances and AT ALL COSTS...romantic comedies. But maybe I'm going soft because I enjoyed
Beastly. Based on the Alex Finn novel, the movie had a great balance of humor and sincerity.
As the 'beast' his portrayal of shy, tortured, unsure and awkward was endearing - the ladies will love it. Sitting next to me in the theater, Alyssa practically melted. But the real treat is Neil Patrick Harris as Kyle's blind tutor. He steals the show as with his effortlessly delivered dry sarcastic humor.
Love interest, Lindy, on the other hand, is so unforgettable I had to look up her name on IMDB.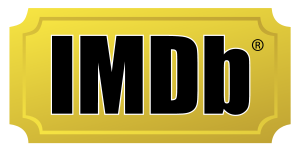 Oh IMDB, what would I do without you?
Hudgens' acting is fine, it's the character that's boring. But Kyle has to have someone to moon over. A
nother downside is that the story took a while to get going. There was a lot of unnecessary moping scenes, and Kyle wasn't even shirtless!
99% of the reason people(woman) went to see this movie
But other than a couple of drawbacks, once it gets going, Beastly delivers solid, sweet (if a little cheesy, but in a good way) romance with lots of good laughs.