Alyssa GOT AN AGENT!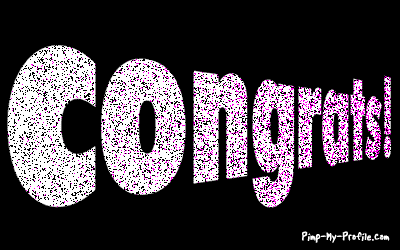 In case you didn't know, Alyssa is a YA writer and has been going through the query wars to land an agent. You know, that minor (*cough cough*) person you need if you want to get your manuscript to editors and publishers. If you're an aspiring writer, you know how difficult this process is. Well her hard work has paid off and now it's official...
Alyssa is agented by the wonderful (we love her because Alyssa no longer whines about getting an agent)
that NY Times Bestselling Author of
PARANORMALCY
Some of Alyssa's admirers said...
"Alyssa, Congratulations! And now that you're not so busy querying agents, will you PLEASE go out with me!"
"Please be mine! I promise I'm not a douche, I just play one on TV!"
- Ian Somerhalder
"Alyssa, I know I'm older than you, but I will Sparta-Kick Taylor Lautner and Ian Stupid-halder into the Pit of Death to get to you!"
- Gerard Butler
For more details about THE CALL you can check out Alyssa's post on her writing blog. And you might want to visit - especially if you're a YA writer - because she's having a contest to win a one-year subscription to YALITCHAT.
In fact because we're so thankful, and it is November, the Thanksgiving Month,
WE'RE HAVING A FEAST OF GIVEAWAYS!
and
So gear up and get ready to WIN!
We have three (3) signed copies of
PARANORMALCY
by Kiersten White
Why PARANORMALCY?
1) Alyssa LOVED it! (review up soon)
2) We love NY Times Bestselling author Kiersten - met her at a book signing
AND
3) Alyssa and NY Times Bestselling author Kiersten share the same literary agent - Did we mention Alyssa got an agent?
We want to -
Share the Love!
Share the Fun!
Share the Thanks!
With our Fantastic Followers!
So enter to win by filling out the form below
and look for more to come!
For this special Agent Announcement, we don't want to forget our International followers so while the signed copies are for US addresses only (shipping is way expensive on this one) we are going to give away one unsigned copy to anywhere Book Depository ships. So PAY ATTENTION...
- Followers with US Addresses fill out the form below (Within This Post) -
RULES
Be A Follower
Fill out the appropriate form
Enter by 12/7/10
PS - Just to clarify, the above comments from Taylor, Ian and Gerard were fabricated by Jake and Gregory Kirk. But please don't tell Alyssa!