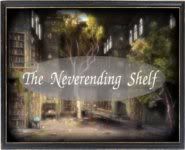 Kate at the
Neverending Shelf
is having a
competiton/contest
this weekend with Kristen at
Bookworming in the 21st Century
. Looks like fun but you have to pick sides. Here's the scoop, direct from Kate.
Lately, a (friendly) competition has been brewing behind the scenes. Many of you may know that Kristen of
Bookworming in the 21st Century
and I have worked worked on quite a few projects (
Viva La Revolution!). But what you may not know is that we are both fiercely
competitive... about what we are reading, the hits of the day.. silly stuff like that. We are amazing friends.. but we are also amazing rivals. In all honesty, we have a great relationship and have a blast trying to make each other the best blogger they can be. This rivalry has lead us to the ultimate competition...
The Red vs. Blue Read-A-Thon (which is not to be confused with the amazing show of the same name). To b
e honest, we had already planned a mini read-a-thon this weekend between ourselves to help us work on our respective TBR piles... but we decided to up the ante by having a friendly little competition.
What is the Red vs. Blue Read-A-Thon:
Beginning Friday, March 19th at 8 am (CST), Kristen and I will begin reading till our hearts content until Monday, March 22nd at 10pm (CST).
Our goal is to read as much as we can in hopes of getting getting our TBR pile down a little bit.
We have agreed to the following conditions:
A winner will be determined between us based on the amount of pages read.
A limit of 5 graphic novels / manga are allowed.
Page counts will be announced at 8 pm (CST) each day on our sidebars.
How do you come into play?
In the spirit of competition, we are asking our lovely followers to pick a side:
Red - Kristen
Blue - Kate
In the end, there can only be one winner. And as a reward for picking the winning side, the re
ad-a-thon winner will be sending one of the lovely supporters a box of mystery books based on our reading that weekend.
Why should you vote for me?
I have some really cool books lined up for this weekend (list will
be displayed on Friday) and cause you know you love me :) Also... blue is definitely better color than red.
How to vote:
All you need to do is leave a comment on the blogger's read-a-thon post that you have chosen to support. Votes will be accepted until Thursday, March 18th at Midnight (CST). One vote per person.
We hope that this will be a really fun event for you. Happy Voting!