The boys and I have had some family things pop up in the last few days, plus midterms but we'll be back on track in a couple of days.
We've got to add
6
books and we're up to
26
winners! .
Next,
(drum roll please)
We're extending this contest
another

week
so we can get our organization up to par. The contest now ends
March 17th
(St. Paddy's Day!)
.
As we get our ducks in a row
the last weeks of the contest should be jam packed with reviews and author interviews.
The authors include:
Libba Bray
(Going Bovine and the Gemma Doyle series)
Lesley Livingston
(Wonderous Strange and Dark Light)
Cinda Williams Chima
(The Heir Chronicles and The Demon King)
Julie Kagawa
(Iron King)
Amber Kizer
(Meridian)
Aurthur G. Slade
(The Hunchback Assignments)
Jacquelyn Wheeler
(Rising Shadow).
We also have some new affiliates and will be starting a weekly post that highlights what they have been up to each week. Our latest Awesome Affiliates are:
Faye @
Ramblings of a Teenage Bookworm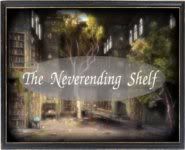 Kate @
the Neverending Shelf
Jenn @
Book Crazy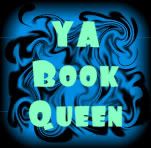 Lea @
YA Book Queen
We are thrilled to be affiliated with these fantastic blogs and bloggers. We look forward to lots of fun stuff ahead!
And that's it for now!
So that's our plan. With some luck and hard work everything will go according to plan.
Teens out!