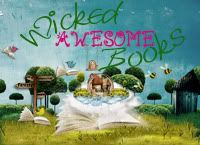 Nikki over at A Haunt of Ancient Peace is have a great contest with fantastic books up for grabs!
Beautiful Creatures by Kami Garcia & Margaret Stohl (Has slightly pink top from a drink spill, but in great condition)
If I Have a Wicked Stepmother, Where's My Prince Charming? by Melissa Kantor
The Christopher Killer (Signed) by Alane Ferguson
Garden of the Purple Dragon by Carole Wilkinson
Walk of the Spirits by Richie Tankersley Cusick
So Yesterday by Scott Westerfeld
Audrey, Wait! by Robin Benway
The Maze Runner by James Dashner
The Hunger Games (The Hunger Games, Book 1) by Suzanne Collins
Catching Fire (The Hunger Games, Book 2) by Suzanne Collins
US only. Ends 2/26. Enter HERE and Good Luck!