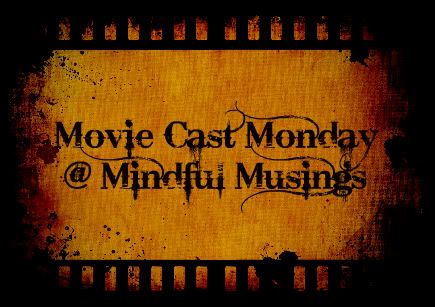 I'm so thankful to Natalie from Mindful Musings on this one. Movie Mondays? I'm all over that.
For this Monday, I'm choosing Graceling by Kristin Cashore. And just go ahead and chuckle over the character's names, I know I did.

Katsa, the main character, is supposed to be beautiful, but deadly - her natural talent is killing. I think Ashley Green (Alice in Twilight) would be perfect for the part.


Prince Po was cunning, sweet and, when he needed to be, deadly. Ian Somerholder (Damon in Vampire Diaries) can do alluring and
confident with a soft side.


Prince Raffin, Katsa's cousin and best friend, is a healer in every sense of the wo
rd. He's caring, nurturing, smart, ambitious, and, of course, handsome. I think Zac Efron would be a good fit.


Princess Bitterblue (Snort out a laugh, it's alright) is Prince Po's cousin. She's frail and young, but strong and seen more than tragedy than most adults. Lara Robinson is adorable and could pull off being a princess.


King Leck. A charismatic mastermind. Nathan Fillion (Mal in Firefly and currently Rick Castle in TV's Castle) would be perfect to play the wonderful king. Why? Because everyone loves King Leck and everyone loves Nathan Fillion. Perfect m
atch


Alright guys, what do you think? Are my picks spot
on? Or do you think I'm way off -- like I live on Pluto off?