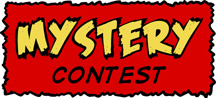 Princess Bookie has a new contest coming up with a chance to win 1 of 8 fabulous books. What are they? You'll have to stay tuned to find out. Check it out here.

If you decide to sign up, please tell them that Alyssa @ Teens Read and Write sent you! http://teensreadandwrite.blogspot.com/

Thanks and good luck!