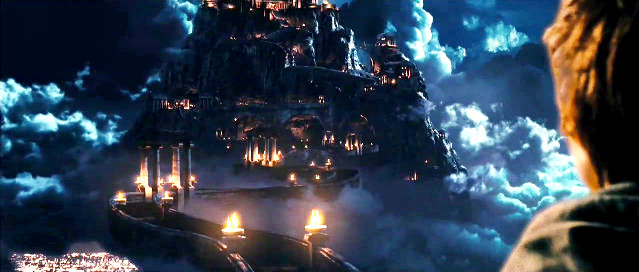 Hey remember a few weeks ago when I wrote that
Lightning Thief
review?
Well, guess what I saw in movie previews when I went to see Harry Potter? A trailer for
Percy Jackson and the Olympians: The Lightning Thief.
It has Pierce Brosnan as Chiron, Uma Thurman as Medusa, Sean Bean as Zeus, Kevin McKidd as Poseidon and Melina Kanakaredes as Athena. The three kids are Logan Lerman (3:10 To Yuma), Alexandra Daddario (All My Children) and Brandon T. Jackson (Alpa Chino from Tropic Thunder).
I was so excited! The director the movie is Chris Columbus the guy who did the first and second Harry Potter. Sweet! Its coming out February 12, 2010. I can't wait!!!!