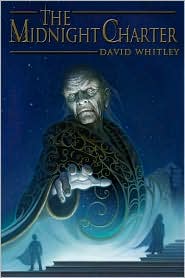 336 pages


Do you need something? Well you aren't going to get it if you don't have something worthwhile to trade...not in Agora anyways.

Mark comes from the slums of Agora, only managing to escape the deadly plague because his father sold him. Lily is the servant who takes care of Mark in his new home. In their world where everything -including their lives- can be bought and sold, their only goal is survival.

When the two get a chance to switch lives, they take it. Lily goes outside in the world and Mark remains in the tower, acting as a servant to the mysterious Count. While Mark moves up in fame and fortune, becoming a wondrous astrologer, Lily starts the first Almshouse for the poor. Both of their lives remain entwined, seemingly by destiny. But when Lily discovers the Midnight Charter -started by Agora's founders- she realizes that her city and its elite have some very serious secrets. She and Mark are forced to make dangerous decisions...some that may alter the very future of Agora itself.

Creative and interesting, but also a book that makes you think. The Midnight Charter does have a distinct message hidden in it, but not the cliche messages that often bore one to tears when reading a YA novel.

In the beginning the book slid along quickly and smoothly, keeping me completely mesmerized by Agora's political intrigue and intertwined secrets. As the book slows down a bit, you are attached enough to the characters to continue reading. And if you stick with it to the end, well, the revealing of the mysteries was all the reward I needed.

Overall, I recommend this book for people who enjoy hidden meanings spiced masterfully with entertainment. I would read this book again, simply to uncover more and more of the secrets.